Victoria Falls Transfers & Tours by Visit Africa PBC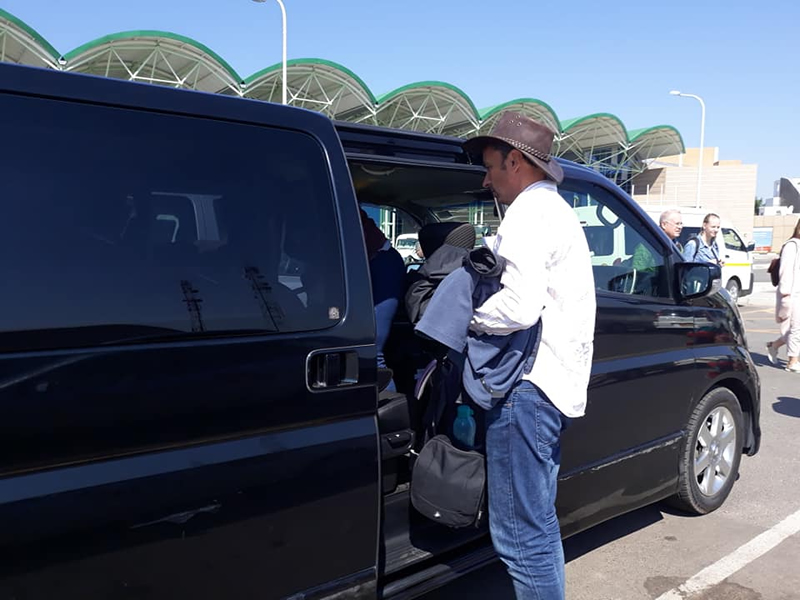 We are proud to introduce Victoria Falls Transfers & Tours, a subsidiary of Visit Africa PBC, Victoria Falls Tours and transfers deals with Transfers and tour bookings in Victoria Falls, Livingstone & Kasane. We are fully fledges Travel Agency and Tour Operator servicing Victoria Falls, Livingstone & Kasane. We have on board Pamela Dube, a graduate in Logistics to manage all our transfers in Victoria Falls, Livingstone & Kasane. All vehicles we use are insured, air-conditioned and are driven by professional drivers and guides with vast experience in the region. We also have partnered with other transport service providers which enables us to provide transfers services to large groups, 3 destinations Victoria Falls, Kasane and Livingstone and multi country transfers.
We strive to offer a complete transfers service to our guests. Our drivers are trained and they will always be a hostess to help with any questions and activity bookings. Our transfer service was introduced to offer support to our guests.
Visit Africa PBC, a Travel Agent and Tour Operator based in Victoria Falls, Livingstone & Kasane. Over the years since our inception into the tourism industry, we have developed a number of booking websites that has enabled us to offer effortless bookings to our clients across the globe. We have also trained our staff to handle all bookings with professionalism paying attention to client details. We have improved our support to include live chat, email, whatsapp and 24 hour phone support. We pride ourselves in being able to serve our client base, we have developed from serving individual travellers to being a ground handler for a number of travel agencies across the globe.